Walking to the box, feeling cranky with a coffee or tea in my hand, but leaving with a smile on my face. I don't think I have ever missed a workout with this scenario. Ever since I first contacted CFC, after a few years of wanting to do crossfit, I was positively welcomed with an understanding for where I was, am and want to go.
The first thing I noticed was the guidance in how to properly perform an exercise. You come here with the perspective of learning and performing within what you are capable of in that moment.
Danny and team have build a non-judgemental community where I am being motivated to take it one step further in creating a healthy life for myself with patience and understanding. I am sure that you are welcome to come over, give it go and experience the same!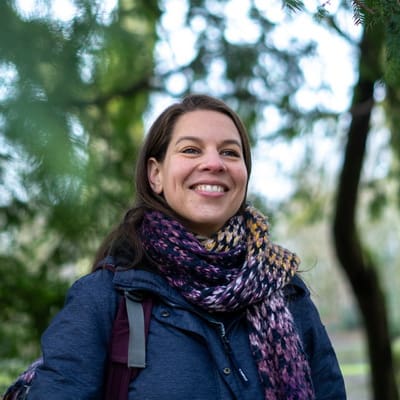 I will be honest, I am easily bored. We are talking within months when it comes to working out. That's why I am surprised and happy that I've been training at Crossfit Coolhaven for over 3,5 years now. It's the constant challenge both physically and mentally that keeps me coming back for more.
Besides that I really enjoy the relaxed atmosphere which is created by the members and the coaches and I feel supported when it comes to working on reaching my goals.
So I wear my Crossfit Coolhaven sweater with pride, even on days of not being in the box (and yes it is really comfy too) 😉
If you had told me last year I would be doing CrossFit and loving it, I probably would've laughed my ass off. But fast forward to October 2020 and the first lesson was a fact and I'm still standing!
The warmth, dedication and love from Danny and the whole Crossfit Coolhaven community gave me the vibe I was looking for. They made me feel at ease, at home and gave me instructions and that right kinda push to strive to become the best version of myself!
To new beginnings, new and improved mental & physical health, new friendships and one helluva good time!
CrossFit always amazed me. I liked working out, and when I looked at CF video's I always wanted to be like them. But actually going to a box… not knowing anyone… all these "extreme" movements… It made me scared a little!
Last year I took the plunge and signed up for the Fundamentals class at CrossFit Coolhaven. Trust me – it's nothing what you imagined! I felt like joining a warm bath of lovely people who all like to work out, and the most amazing coaches with a very personal approach. Everyone is there to teach you the movements, there is plenty of scaling options to make you feel at ease (while dying from the inside 😉). It's actually so much fun!
And the best thing about it all? Now, 6 months later – I have never felt fitter in my life, and I made amazing new friends who all live in the same area! Don't think about it for too long – if I could do it – you can as well! See you soon!