What I really love about Crossfit Coolhaven is the expertise of the trainers. They are really experienced and passionate about what they do. It gives me confidence, no matter what the workout is that day, I know I will get the right guidance and will be able to do it.
Next to that, the diversity of members is great and makes CFC a really warm community. If you are a beginner or more experienced, the support for each other is always there. We have fun, but also want to give our best.
Not only the CrossFit lessons are great, but also working on your technique during the weightlifting classes or practicing your punches during the boxing lessons are recommended!
If you had told me last year I would be doing CrossFit and loving it, I probably would've laughed my ass off. But fast forward to October 2020 and the first lesson was a fact and I'm still standing!
The warmth, dedication and love from Danny and the whole Crossfit Coolhaven community gave me the vibe I was looking for. They made me feel at ease, at home and gave me instructions and that right kinda push to strive to become the best version of myself!
To new beginnings, new and improved mental & physical health, new friendships and one helluva good time!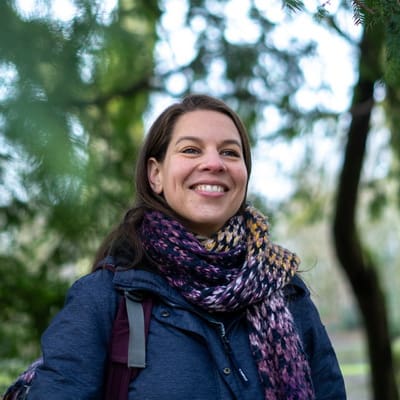 I will be honest, I am easily bored. We are talking within months when it comes to working out. That's why I am surprised and happy that I've been training at Crossfit Coolhaven for over 1,5 years now. It's the constant challenge both physically and mentally that keeps me coming back for more.
Besides that I really enjoy the relaxed atmosphere which is created by the members and the coaches and I feel supported when it comes to working on reaching my goals. So I wear my Crossfit Coolhaven sweater with pride, even on days of not being in the box (and yes it is really comfy too) ;-)
After following the fundamentals class 5 years ago, I was hooked. The accessibility, 'gezelligheid' and personal guidance that you experience at CFC have made the box feel like a second home.
Perhaps you begin your CrossFit journey like me, not daring to dream of doing a pull up. The coaches are there to guide you in this in a professional and injury-free way. You will be corrected, but also pushed when there is more to give but you did not realise this yourself!
Everyone of all levels of fitness is welcome at CFC. At recurring events such as the Crossfit Open & the WOD THE F@#K?! week, we stand as one community and every personal victory is equally cheered on.
In short: I would describe CFC as the 'gezellige' CrossFit box where you immediately feel welcome and where paying attention to the person behind the CrossFitter, for Danny and the coaches team, is priority.
RECEIVE CROSSFIT COOLHAVEN NEWS IN YOUR MAILBOX
STAY UPDATED